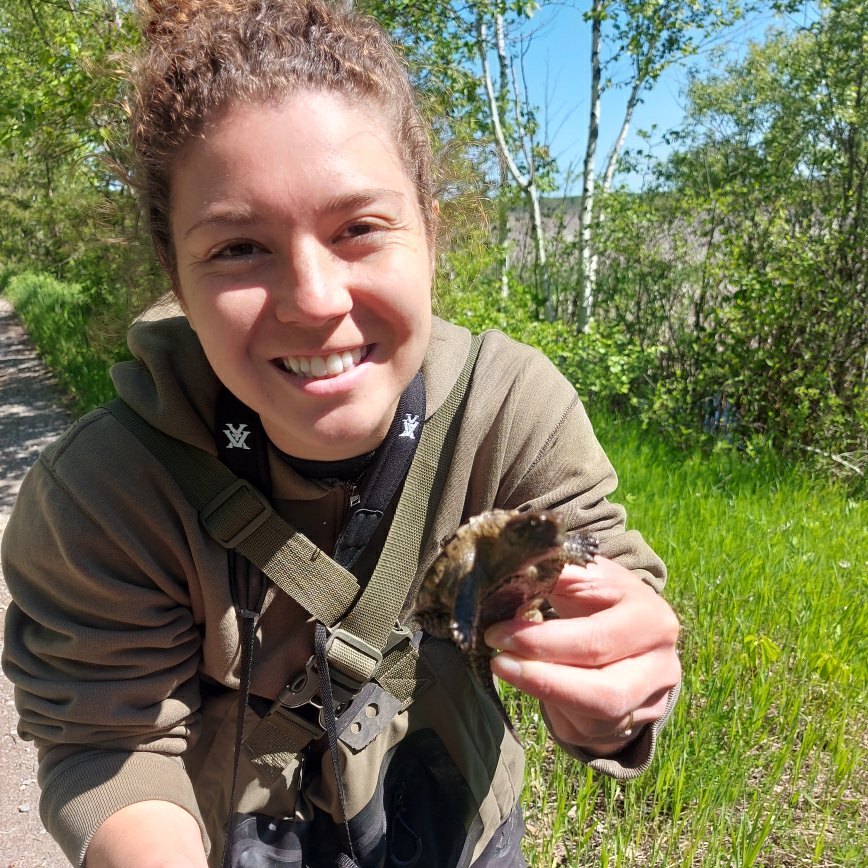 Laura McKeown: Stewardship and Operations Coordinator
Laura was hired as the Stewardship and Operations Coordinator in 2022.  In 2019, she began her association with the Northumberland Land Trust (NLT) as a volunteer steward for the newly acquired Bonebakker Nature Reserve.
Laura has a Bachelors degree in Environmental Policy and Analysis from Bowling Green State University in Ohio.  She also has a graduate degree in Environmental Planning from Fleming College.  She began her career at the Ministry of Natural Resources and Forestry, first as a Regional Planner and then as a Water Resources Policy Analyst. Laura left MNRF in 2022 to work for NLT, where she knew she could make a lasting impact on the environment. Before joining NLT in fall of 2022, Laura spent her summer working as a Watershed Monitoring Technician with the Ganaraska Region Conservation Authority. 
"My goal is to ensure everything I do, at work and at home, leaves my slice of the earth a little bit better than it was before," says Laura. "Through my work at NLT, I hope to inspire others to do the same."